ARC Family Resource Centre offers Play Therapy as an affordable Service for Parents & Children, working with qualified Professionals to deliver an integrated experience for the benefit of the whole family.
Play is a child's natural form of expression allowing them to communicate at their own level without words.
Play Therapy is a form of child counselling for children from ages 4 to 12. It is a natural medium for self-expression, where the child is given the opportunity to play out their repressed thoughts and emotions. The children have access to lots of different types of toys which help them to be creative and imaginative which encourages expression and growth. Because the child's world of play is their natural way of communicating, the play therapist enters their play world to communicate with them and to help them understand and resolve any psychological and psychosocial challenges they may be experiencing. The therapist is non-judgmental and totally accepting of them as they present. Children grow at their own pace and every child will be unique in their journey and in the amount of sessions that they will require.
What does it involve?
All children will be offered a 12 week series of one-to-ones sessions as well as a  pre-therapy  meeting with parents.   
A session lasts between 40-50  minutes. 
What does it cost?
Our aim is to make this service accessible and affordable to all families in the community. Sessions are heavily subsided costing €10- €30 per session depending on family financial circumstances.
Play therapy is used to alleviate many children's problems including:
·         Abuse (Emotional, Physical, Sexual)

·         Adapting to Foster Care & Adoption

·         ADHD

·         Anger

·         Attachment Issues

·         Autistic Spectrum

·         Behaviour Problems

·         Bereavement/Loss

·         Bullied/Bullies

·         Communication Problems

·         Delayed Development

·         Depression

·         Nightmares

·         Physical Disabilities

·         Poor School Attendance

·         Relationship Issues

·         Selective Mute

·         Separated/Divorced Parents

·         Social Exclusion

·         Trauma

·         Unauthorised Absences

·         Under Performing (Academically, Socially, Culturally)

·         Withdrawn Personality
Parent's Feedback
"The entire process from start to finish was seamless. From the initial phone call, reaching out for help, to the conversation with the Service Manager explaining in detail exactly what was involved & what as parents we should expect. Our parental meetings with Maria helped massively & she kept us fully informed on progress throughout the 10 weeks. Our son's behaviour has improved immeasurably & most importantly he is a much happier & contented child since attending ARC FRC"
Our Play Therapist, Jayne.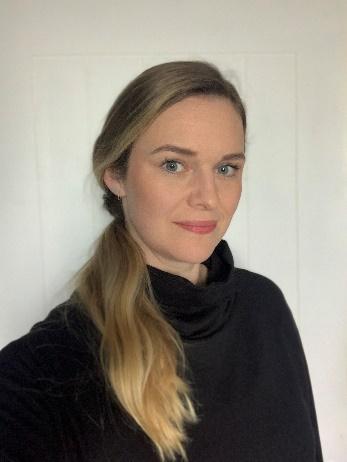 Hi my name is Jayne, I am the trainee Play Therapist at Raheen FRC. I am completing my Post graduate Certificate in Therapeutic Play Skills with the Academy of Play and Child Psychotherapy (APAC) who deliver a Practice Based Play Therapy course accredited by The National University of Ireland (NUI) Galway. I have a background in Social care work, working in this industry for over a 13 years. I am a member of Play Therapy Ireland (PTIrl) and I strive to provide a child cantered, non-directive approach to play therapy.  
Research has shown that play is children's main way of learning and developing. Other factors include genes, healthy eating, physical activity, health and the environment surrounding the child.
Play therapy – what is it?
Play therapy is a type of therapy that helps a child to understand painful experiences and upsetting feelings.
Play is a child's natural form of expression, allowing communication down at their level sometimes without words.
It gives a child the space to release fears, wishes and any needs. It helps them to cope with emotional and behavioural difficulties.
Play therapy helps children filter into their conscious, verbal, rigid left side of the brain to express their inner emotions. Integration between both sides of the brain is needed for the opportunity to problem solve, creatively.
Benefits of play therapy;
It can provide a child with emotional support
It helps make sense of life experiences
It can allow the child to make sense and understand their feelings, in turn helping them cope with the future
It can help any child dealing with conflict/angry feelings in more appropriate ways
Play therapy can help the carer understand their child's world
To make an inquiry, please call 051 442 888 or email manager@raheenfrc.ie
Our Play Therapy Room in Raheen.