'Our health is our Wealth' is a young women's Solidarity project that aims to aims to create a space for young people to explore the concept of youth leadership, community action and solidarity in the context of health and wellbeing.  It supports our ethos that promotes the idea that healthier individuals contribute to healthier communities and we can attempt to  achieve this  through the implementation of creative community projects.
We will explore how creativity wellbeing and resilience can contribute to the active participation of youth and how this connects to the fostering of healthier communities.
Testimonial from members of the group.
We are a group of young Traveller girls aged who want to make a positive difference in our lives
This project would make a big change, It would get us up out of bed in the morning, and be good for our health. It would bring us closer together. It would be good for the village of Clonroche because we want something new to do and this will be good for us.. It would be nice to be look back in the future that we did something positive together and made memories.
We don't learn much because we are Travellers, but we want to learn. This project is about supporting the inclusion of young Traveller women, we are not in college or working, but we want to learn.
This project will help is make our CVs and meet people who can help us get jobs and find out more about these things.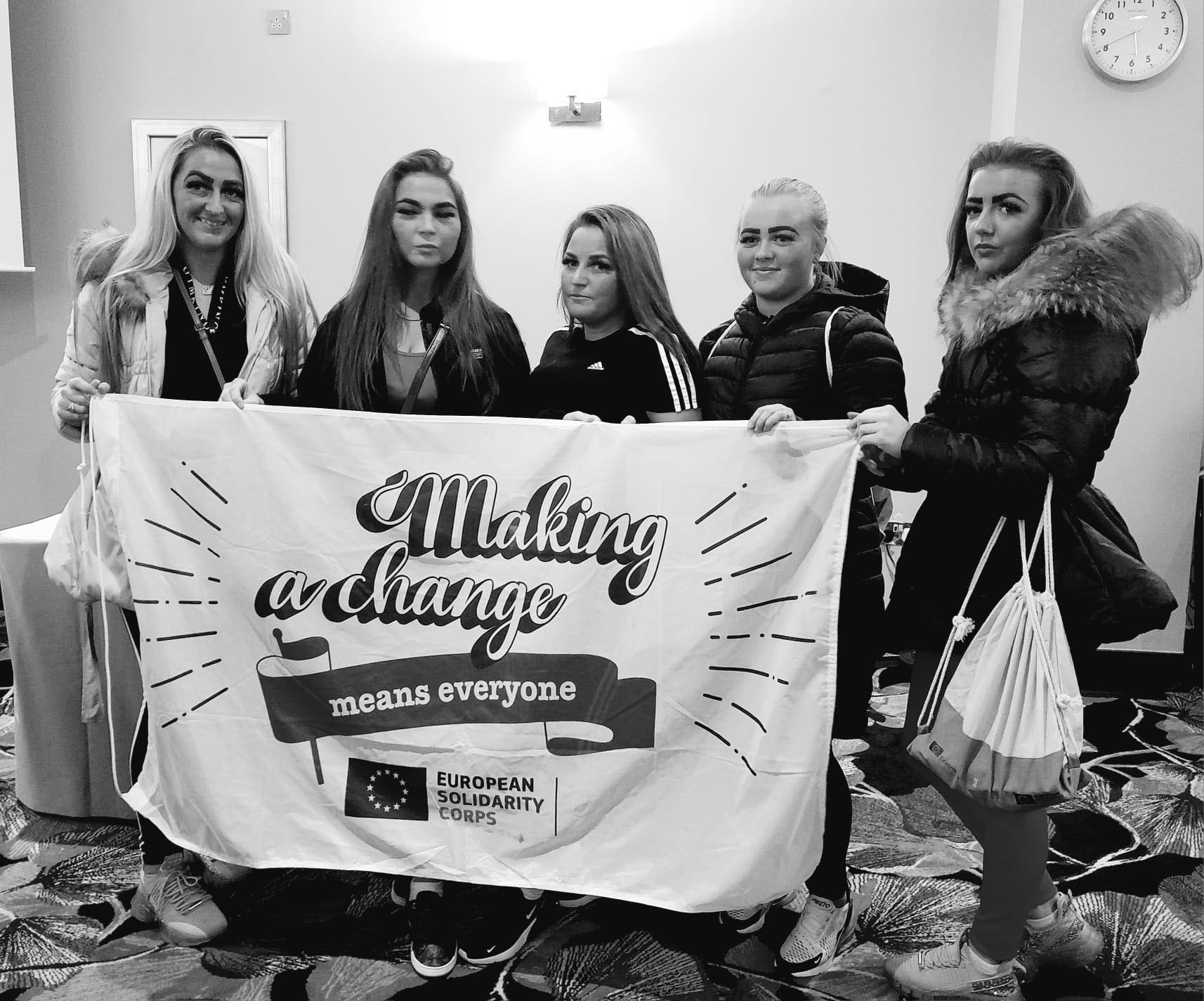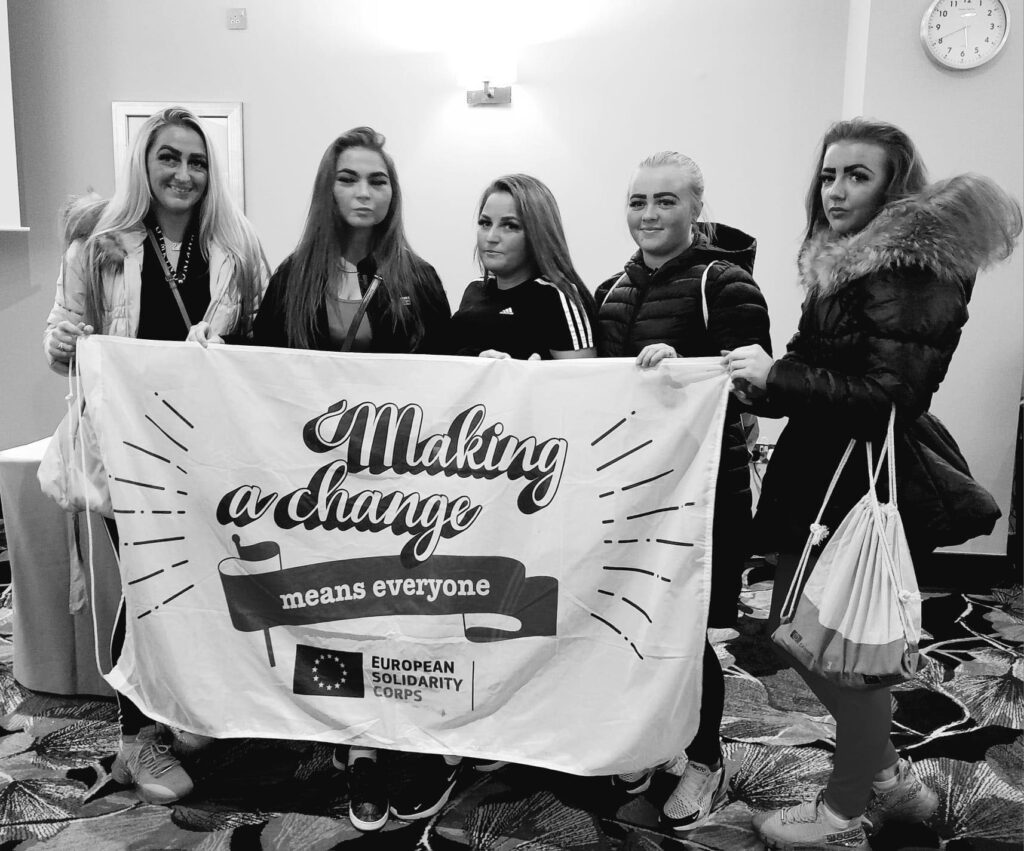 We want to achieve;
* That we can spread positive health and wellbeing in Clonroche, to us, our families and friends
* That we as a group of young people can become youth leaders and contribute to positive change in Clonroche
* That we make opportunities to learn together and learn new skills
Key Challenges we want to address
* Lack of opportunities for traveller girls to learn
* Lack of awareness about wellbeing and healthy eating
*Lack of positive outlets for young travellers women in Clonroche, we are bored but want to learn
This project is funded by the European Solidarity Corp Solidarity grant. These projects are started, developed, and carried out by young people themselves. Small groups come together to bring positive change to their local community. The project should have a clearly identified topic and address a key challenge. Projects can last from two to 12 months.
You can find out more about this grant here: https://www.leargas.ie/european-solidarity-corps/solidarity-projects/
A huge THANK YOU to Leargas for supporting us with this grant.