A Place to Grow Rathgarogue
A Place to Grow Rathgarogue caters for school-aged children.
A Place to Grow Rathgarogue caters for school-aged children.
We offer a Breakfast Club, where parents provide the Cereal/milk and our highly
Qualified Staff prepare the Breakfast.
We also offer an Afterschool service from 2-6pm, where children can do their
Homework observed by our Qualified Staff members and/or play indoors or outdoors
when completed.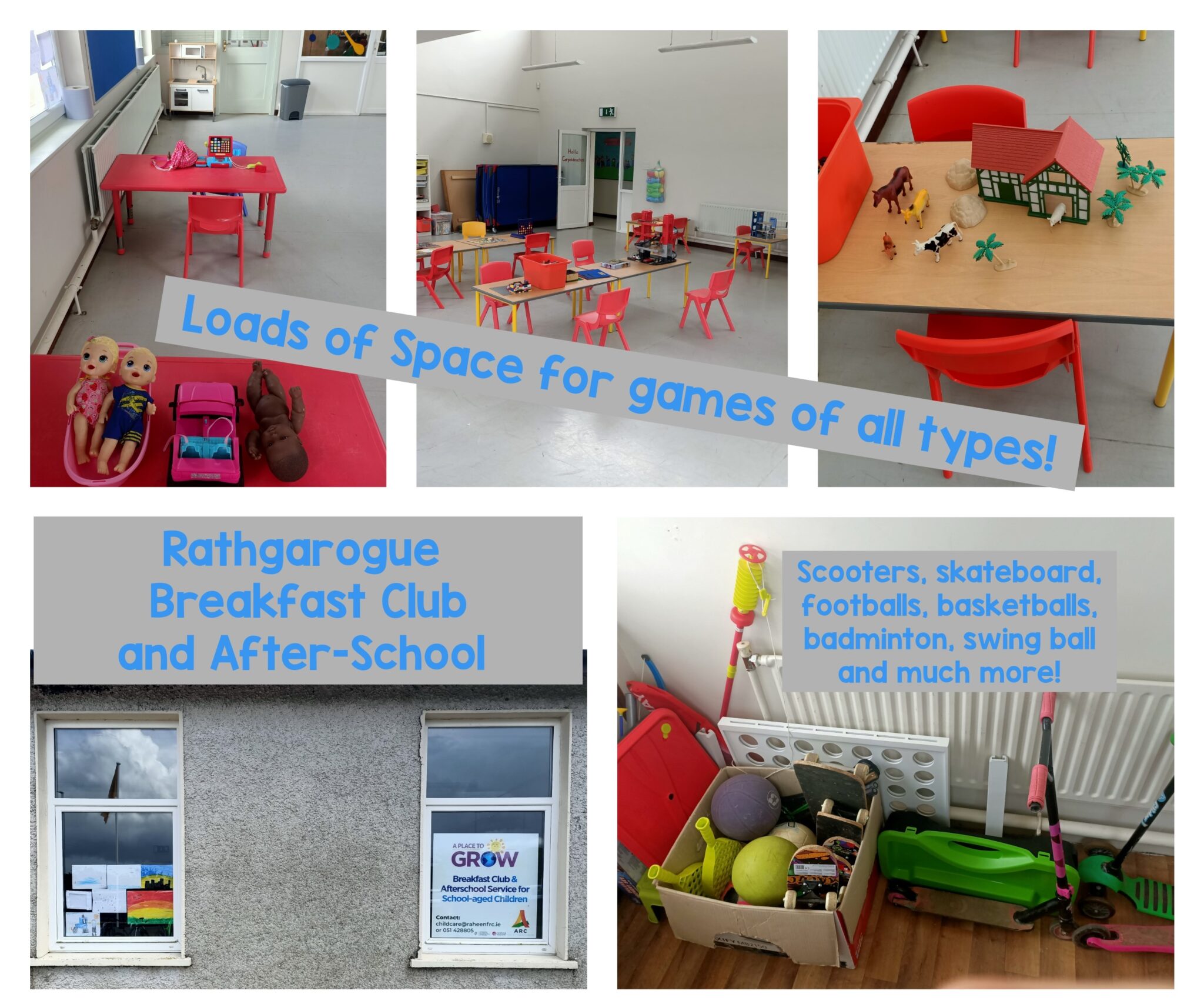 Registration
A comprehensive registration and contract must be completed prior to a child attending A Place to Grow. This is to ensure that all the relevant information that will help us get to know the child is made available and we will be able to deal with anything that may arise.
All forms are treated with the strictest confidence and adheres to our data protection policy and the Data Protection Act 1988 – 2003.
Registration of a child can only be done by prior arrangement and with the Early Years Services Manager.
We are dedicated to supporting families in their ever changing needs 
You are welcome to call into us or send an email by clicking on the link below
There are lots of ways to become involved in our work: volunteering, fundraising,  work  experience, CE Schemes, TUS Schemes and more….
We would love to hear from you. Click below to get in touch